About Georgene Lockwood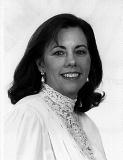 Georgene Lockwood has written about everything from car racing and computers to weddings and beadwork, in her 30-year writing career. After a stint as a newspaper reporter, she worked for high-tech
and industrial companies as a marketing communications specialist and public relations counselor, both on-staff and as president of her own communications company.

Lockwood has since authored 11 books, including her international bestseller, The Complete Idiot's Guide to Organizing Your Life, which is in its 4th edition and has sold over a half a million copies. She has also written three other books in the Idiot's Guide series, The Complete Idiot's Guide to Simple Living, The Complete Idiot's Guide to Crafts With Kids and most recently, The Complete Idiot's Guide to Beading Illustrated. She is currently working on a companion volume to the beading book—a book of projects in full color to be published in 2007.

Lockwood's other works include a book on Victorian weddings, a guide to auto-racing tracks in North America, a keepsake book for mothers and co-authorship of both The Texas Gun Owner's Guide and The California Gun Owner's Guide with Alan Korwin. An avid target shooter, Lockwood is also working on a book about the history of women and firearms in America. Lockwood is a member of the Authors Guild and the International Motor Press Association.

Originally from New York City, Lockwood resides with her husband Jim, owner of Legends in Leather and a well-known craftsman of replica gunbelts and holsters from the Hollywood and TV westerns, in Prescott, Arizona.
---
---